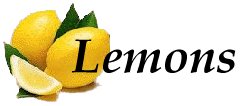 Welcome to the Lemon section of my site. Here's where I'll be
putting all the NC-17 stuff, namely lemon fanfics and lemon fanart.
Warning:
Yes, these fics will contain explicit male x male sex.
These are definitely for mature readers only. Please, if this offends
you, go back to the general fic page.

*Nightmares and Dreams*
By: Mabis
An angsty, sappy Joushirou fic, set eight years after 02.
Jou finds himself falling in love with his best friend Koushirou.
(Joushirou, mentions of Yamachi)
*Long Nights*
By: Mabis
A pwp with some plot. Jou comes home depressed,
and Koushirou is determined to make him feel better.
(Koujou)
*Distractions*
10,000 hits giftfic! Woo!
Jou is at the library, and he can't seem to concentrate at all.
(Joukou/koujou, about as pwp as I get, which isn't saying much)

The Price of Friendship
*Act I: Shattered*
*Act II: Darkness Descends*
By: Trixie
A very angsty darkfic, Koushirou finds himself
drifting away from the rest of the Chosen Childeren.
(Hints of Jyoushiro, Yamachi, Mira)
*Not the Dark*
By: K-1
An AU fic, Koushirou is a pleasure slave to Jou.
(one sided Joushirou)
*Full Moon Series*
By: K-1
A vampire Jou and a warewolf Koushirou
(AU, Joushirou)

*Back* to General Fanfiction